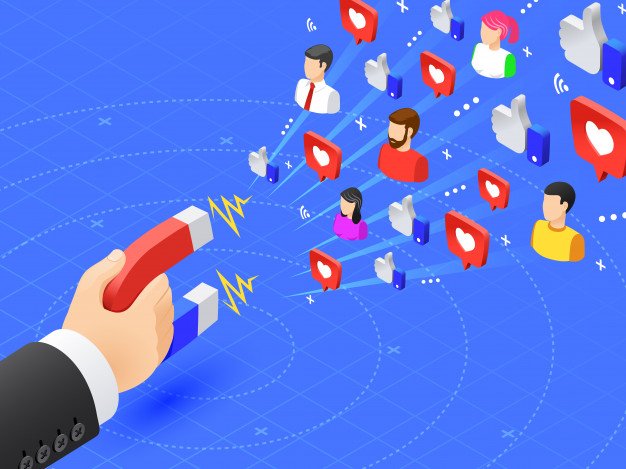 Why Your Business Needs Digital Marketing To Realize Its Online Goals?
Digital content is growing in usages as people need more of them. Be it information, enrichment or entertainment, more people than earlier now turn to this content through myriad devices and serve their different purposes. The biggest change has been brought on by the ever-rising penetration of hand-held devices such as smartphones, tablets etc. Thus, anything for internet users is just a click away. And with the world's 40% population having access to the web, it's quite understandable how businesses just can't afford to ignore digital marketing. Which is set to be the future of marketing given the rising popularity of devices the world over?
So, with more users now accessing the internet, businesses have no choice but to be where their target audience is. This is where digital marketing holds value as it gives businesses an opportunity to reach to their audience across channels in the digital world. Brands need to devise a suitable marketing strategy to tap into the audience waiting to be converted into prospects. The strategy should be aimed at reaching to the audience, conveying them brand ideas, serving their interests and luring them into taking some action. In a sense, brands need to devise a suitable and channel-specific strategy to reach where the audience exists.
Further, businesses need to leverage elements that form the core of digital marketing and ensure success to them. From blogs to banner ads to videos to infographics to Pay-per-click (PPC) advertising to email marketing to Social media marketing, to mobile marketing – there are a lot of ways to benefit from digital channels and realize the goals of the business. Similarly, there will be either paid or organic form of marketing efforts depending on the kind of budget and requirements brands think they need. After all, digital marketing does not cost much if used with a plan in mind and availed the service of experts for the same.
Unlike traditional mode of marketing, here, measurable results work in the favor of brands and keep them away from spending without seeing any gains on the horizon. Likewise, results can be tracked and monitored so that you can spend wisely and boost your ROI. By hiring experts, you can get a suitable strategy devised matching your budget, channel requirements and the time limit to achieve the goals. These experts come with years of experience in the domain and help promote your brands, products and services across channels on the digital media. They take your business to the target audience.
More so, digital marketing experts understand your business and know which channel to leverage. They know how money to be used for marketing purposes to convert audience into prospects. They know which social channel or which digital channel will be productive and helpful for your business. Based on that, they make, run and manage campaigns. This is how your ads are seen over the internet and users come to know about your business. Thus, you should hire only experts to boost the visibility of the business across channels in the online world.